Our Services
At Whole Heart Elder Care, we are dedicated to supporting the full scope of your daily life. We understand that as your care needs change, our team must be ready to grow with you. The services we provide are designed to be tailored and scaled for each client over time.
Many of our services are of a more sensitive nature and our caregivers will always uphold your dignity, independence, and privacy. We are excited to become a part of your care team and help you live life to the fullest.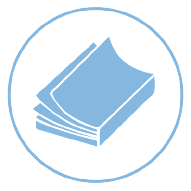 Activities of Daily Living
Maintaining your daily routine is what guides our care team. Our goal is to help each day run smoothly and seamlessly. Whether we are with you for a few hours a week, or providing round-the-clock care, you have the comfort of knowing that we will be there for you anytime. Our caregivers will help determine the best level of involvement while honoring your independence. Respecting your autonomy and providing the assistance you need on your terms is paramount. The direction and structure of your day is up to you. We are here to help bring out the best of each and every day.
Bathing & Showering
Staying clean is essential for both physical and psychological health. Our team is experienced working in bathrooms of various configurations to keep you safe while water is present. From a quick shower to a long, relaxing bath, we are here to make sure that washing is an enjoyable part of your life. For clients with greater mobility limitations, our team is able to provide bed baths ("sponge baths") along with hair washing that can be performed while lying down. For added relaxation, we also offer soothing foot soaks with essential oils for a true spa-like experience.
Companionship
At every stage of life, the relationships that surround us determine much of our wellbeing. The opportunity to be there for our clients and their families is a great privilege. Whether we are reminiscing about a defining experience, laughing over an unexpected delight, or simply enjoying a quiet moment of reflection, our team will extend the attentive care you and your loved ones deserve. Personality harmony is essential for creating the right care team. Our array of exceptional caregivers means that we will be able to find the best match for your companionship needs.
Dressing
With the aging process often comes changes to one's dressing ability. While mobility limitations, pain, and medical and accessibility equipment may cause dressing difficulties for some clients, our care team is trained in the techniques necessary for a comfortable dressing experience. We also know that assistance with dressing sometimes means getting new items for your wardrobe. Whether you prefer to shop online and have us take care of any returns, or head to a brick and mortar store in our community, we will be there to help you look and feel your best.
Exercise
A key part of retaining your mobility is quite simply to keep moving. Our caregivers will work closely with your medical care team and learn what exercises your doctors and physical therapists recommend. We are practiced in an array of exercises that can be performed in the home either standing, sitting, or even lying down positions. We are able to focus on both gross motor skills such as walking, turning, bending, and standing, as well as fine motor skills like writing, utensil manipulation, phone operation, and general dexterity. Together, we can keep these exercises fresh and fun and help you enjoy their long-term benefits.
Food Preparation
Eating well is one of life's great joys. Our team will help create a meal plan in line with your preferences, dietary restrictions, and doctor's recommendations. We focus on wholesome, fresh, balanced meals that nourish both your body and mind. If the kitchen is more your domain, we are able to adapt to any level of meal preparation involvement you wish. We are happy to handle the grocery shopping so you may focus on a delicious recipe. Or, for inspiration, we could spend a relaxing morning browsing a farmer's market for seasonal treats together.
Grooming
Even the smallest forms of personal grooming can make all the difference to our quality of life. Our services range from preventive health care like brushing and flossing, nail clipping, and hair brushing, to special attention care such as manicures and pedicures, basic hair styling, and assistance with makeup application. Our team is also skilled at meeting your shaving needs including face and neck, legs, or in preparation for a medical procedure. For grooming that requires a more professional touch, let us take you to your trusted stylist or barber and make sure you leave feeling your best.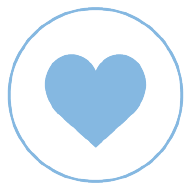 Hobbies
Whether you want to practice the skills you have honed over a lifetime or learn a new hobby, our care team will help ensure you have the time and tools needed to do what you love. We are happy to help plan trips to many of the incredible theatrical performances in the area, restock your art supplies, spend an afternoon gardening, or even pick up the books on your wish list from the library. Whatever your passions, we will find a way to make sure you are able to practice them in a manner that is both comfortable and rewarding.
Light Housekeeping
For all of the areas of your home that are a part of your caregiving, our team will keep those spaces tidy and safe. Our light housekeeping services include washing and putting away of dishes, pantry and refrigerator organization, trash and recycling removal, dusting and vacuuming of common areas, and regular sanitation of all bathroom surfaces. We also perform regular laundering of linens and bedding, as well as machine washable clothing. Have the peace of mind knowing that your day will be spent feeling clean and refreshed.
Medication Administration
We understand that remembering when and what medications to take can feel like a full-time job. Our caregivers will meticulously review the medication regimen prescribed by your doctor and follow your medication schedule to the minute. Many medications have strict time schedules, often throughout the night. If nighttime medication administration is required, our care team is skilled at gentle waking methods to help minimize the impact on your sleep cycle. Our team will also help monitor when your medications need to be refilled and pick up your prescriptions from your preferred pharmacy.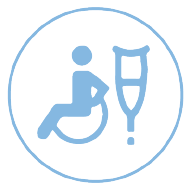 Mobility
As bodies change throughout the life process, mobility is a common concern. Our team is able to address any mobility limitations you currently experience, as well as those that might arise in the future. While decreases in mobility may unfortunately be unavoidable, having a care team present in the home can greatly improve how such limitations affect your daily life. Further, our care providers are able to ensure that mobility transitions and transfers, such as sit-to-stand, are performed in a safe manner. This attention to your physical safety means that you will retain your fullest mobility possible.
Pet Care
While our human clients are our primary focus, we know that your pets are essential to your overall wellbeing. We are a team of animal lovers who will help make sure that the furry members of your family receive the care they need to be contented companions. Our basic pet care services include feeding, walking, light grooming (depending on pet tolerance), medication administration, and frequent head scratches. While we leave veterinary care and decisions up to you, we are happy to transport you to veterinary appointments. Or, for a trip that your animal would enjoy more, we could stop by the pet store for a special treat.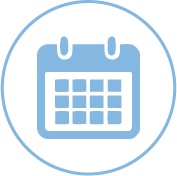 Scheduling
We know our clients lead busy lives and we are ready to help keep your schedule balanced. We will coordinate with your doctors, designated family or friends, and entire caregiving team to ensure that everyone is working in harmony for your care needs. From scheduling appointments to managing your personal calendar, we prioritize clear communication at all levels so nothing in your schedule feels like a surprise. We also practice "awareness-based" scheduling, meaning that all care team members maintain an ongoing understanding of each other's roles and contributions.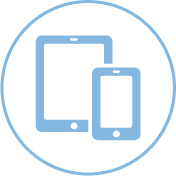 Technology
It is an exciting time we live in and we want to help you connect with all of the technologies close at hand. Whether you wish to communicate with your grandchildren via text messaging, or use your smartphone to see what constellations are in the sky, our caregivers will be there to help you feel a part of our global, technological community. We understand that it can be overwhelming to keep up with all of the new innovations, and we will meet any of your questions or goals with patience and enthusiasm.
Toileting
We understand the sensitivity required when helping our clients with the most intimate forms of caregiving. Whatever type of care needed, our team will always approach it from a position of utmost respect and professionalism. All of our caregivers are skilled and able to perform transfers on and off the toilet, changing of adult undergarments, assistance with wiping, and other hygienic concerns associated with elimination. Your health, dignity, and privacy will always be upheld as we address this most personal of necessities together.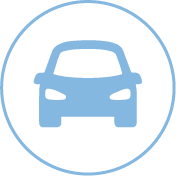 Transportation & Errands
Wherever you need to be, we will get you there safely. All of our caregivers are trained in vehicle transfers, including the transportation of medical equipment. For clients who require full medical transport vehicles, we will make arrangements for you. From appointments and activities, to outings with family and friends, let us take care of all of your transportation needs. Our caregivers will happily accompany you on any errands you wish to attend to yourself, or if you prefer, we'll take those pesky errands off your plate. No more waiting in long lines at the Post Office or battling crowds at the grocery store. We have you covered day or night.